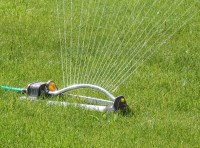 Water is a precious resource here in the high desert. With summer weather coming, it's heating up and things will be on the dry side for the next few months. If you are trying to maintain a lawn and outdoor landscaping, you need to be extra careful with water use.
Assigned-Day Watering designates when to use outdoor sprinklers. You use the last number of your home or business address to determine your watering days (odd or even). However, there is more to it than just turning your sprinklers on and off at the right time.
Rules in effect year-round.
Even addresses – Tuesdays, Thursdays, and Saturdays.
Odd addresses – Wednesdays, Fridays, and Sundays.
No watering between 12 noon and 6 p.m. from Memorial Day through Labor Day.
Mondays are no watering days for everyone.
We all use water for much more than just keeping the yard green. To learn more about saving and wisely using this resource here in the high desert, refer to "Know your Assigned Watering Days in Reno and Sparks."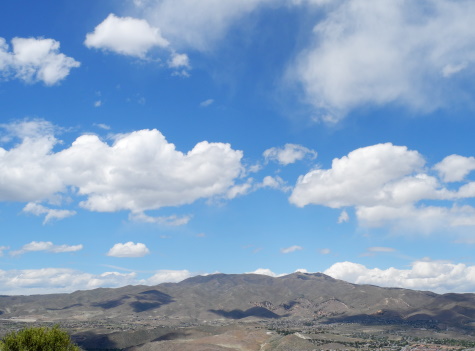 Peavine Peak rises over northwest Reno, Nevada. Photo © Stan White
Memorial Day weekend is May 23 – 25, 2020. The first big three-day weekend of the year brings us a decidedly limited choice of Memorial Day activities, thanks to the coronavirus issue.
If the weather is cooperative, visiting any of our public parks is a good bet. Just how open they are is likely to vary, so check out your park of interest before heading out. Those wanting to go for a stroll or more vigorous walk have numerous hiking trails around the area from which to choose.
The Discovery Museum in Reno plans to be open and Wild Island Family Adventure Park in Sparks has delayed its re-opening. Like train rides? Head up to Virginia City for a trip on the Virginia & Truckee Railroad excursion train. On Saturday, take in the Virginia City Celebration of Heroes Memorial Day Parade.
Memorial Day services at cemetery parks in the area have mostly been canceled. However, individuals and small groups are free to visit and honor our military men and women.