While just about every big Reno area event has been canceled, there are still several fun things going on in September to help you beat the coronavirus blues.
Dog Fest 2020
Banned Books Week
National Public Lands Day
Truckee River Cleanup Day
Check these out and more at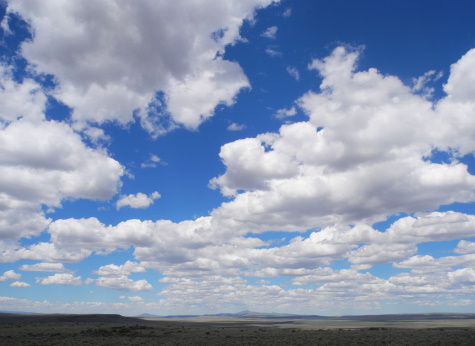 Clouds and big sky in far northern Nevada. Photo © Stan White
Truckee River Clean-up Day will be on Saturday, September 26, 2020, from 9 a.m. to 12 noon. Keep Truckee Meadows Beautiful (KTMB) is seeking community volunteers to join their neighbors with storm-drain stenciling, litter pickup, graffiti removal, weed pulling and park beautification projects at various parks along the Truckee River. Locations range from the McCarran Ranch Preserve east of Sparks to Verdi, west of Reno.
To volunteer and get the details, go to the "Volunteering with KTMB" web page.