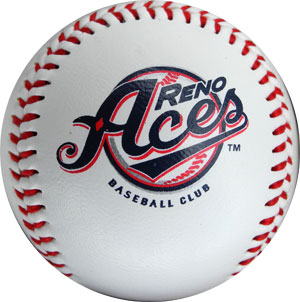 The Reno Aces start the 2023 season with their home opener at Greater Nevada Field on Friday, March 31. The game is against the Las Vegas Aviators and will be followed by two more, wrapping up the series on Sunday, April 2.
Aces action continues at home with a second homestand vs. the Sacramento River Cats, from April 11 through 16. Reno Aces individual game tickets are available online.
If you can't make it to these first games, check out the 2023 Reno Aces game schedule for the rest of this season's games, which play into September.
"Ghost Army: The Combat Con Artists of World War II" is the name of an unusual exhibit you can enjoy at the Nevada Museum of Art through July 23, 2023.
The exhibit presents the unique story of more than 1,100 men who deceived, sketched, and painted across Europe to manipulate Hitler's armies during World War II. The 23rd Headquarters Special Troops, known as the "Ghost Army," was the first mobile, multimedia, tactical deception unit in US Army history.
The exhibition brings together archival photography, historical artifacts, uniforms, sketches, and life-sized recreations of inflatable military equipment used during combat. While the exhibition is on view, the Museum offers free admission to active military members, their families, and veterans thanks to support from the E. L. Wiegand Foundation.
Learn more about the current exhibits, activities, and classes by following the links from my "Enjoy the Nevada Museum of Art in Reno" article. For more information, call the NMA at (775) 329-3333.
Learn about taking charge of your money and estate at these free workshops. Experts will help you navigate the fundamentals of estate planning – wills, probate and trusts, power of attorney, health care directives, responsibilities of trustees and executors, long term planning, and more.
Attend any or all of the workshops. The series is underwritten by PBS Reno and the Community Foundation of Western Nevada.
All sessions will be at the Sierra View Library (Reno Town Mall, 4001 S. Virginia St., Reno). They will be on Wednesdays, March 22 through May 3, 2023, at 10:30 a.m. to 12 noon or 1:30 to 3 p.m. Visit the website for online reservations. For questions, contact the Community Foundation of Western Nevada at (775) 333-5499.
March 22: Quiz and Planning Guide, Fundamentals of Estate Planning
March 29: Wills, Probate and Trusts
April 5: Responsibilities of Fiduciaries, Executors and Successor Trustees
April 12: Benefits of Trusts
April 19: Power of Attorney, Health Care Directives, DNRs, and Ethical Wills
April 26: Planning for Digital Assets/Customizing Your Planned Giving
May 3: Long-Term Care/Wills Planning Guide Review