2021 Reno Aces tickets now on sale
April 21, 2021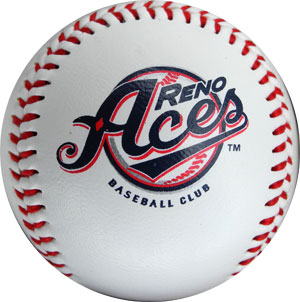 Individual game tickets for the Reno Aces are now on sale. They start with the home opener scheduled for Thursday, May 13 against the Las Vegas Aviators. This is a delay from the originally scheduled home opening game in April, with the remainder of the schedule unchanged.
The Aces have been approved for up to 50 percent of the stadium's fire code capacity. State and local guidelines regarding face coverings and social distancing will be followed at all Reno Aces games to ensure the health and comfort of fans.
This season, Daily Deals are back as well. Every Monday is Military Monday, presented by Grand Canyon University, which offers buy-one-get-one-free tickets to all military and first responders. Each week also includes Taco Tuesday, with two tacos for six dollars, or two and a beer for 10 dollars. Rounding out the week are Thirsty Thursdays presented by Coors Light, with two-dollar Coors Light drafts and four-dollar Aceball Ale drafts, and one-dollar hot dogs on Family Sundays.
If you can't make it to the first game, check out the 2021 Reno Aces game schedule for the rest of this season's games, which play into September.
Source: Reno Aces press release.