2022 Reno Veterans Day Parade
November 9, 2022
Reno's 2022 Veterans Day Parade, as tradition dictates, gets underway with opening ceremonies at 11:11 a.m. near the Virginia Street Bridge. The marching begins at about 11:30 a.m. This is a rain-or-shine event.
The 2022 parade theme is "Honor," reflecting the military value and tradition of answering the call to duty. There is distinct honor in serving to protect our way of life and the Constitution of the United States of America.
This is a popular event. Be sure to get there early so you can set up your chairs in a good viewing spot or you might be stuck standing while the parade marches by.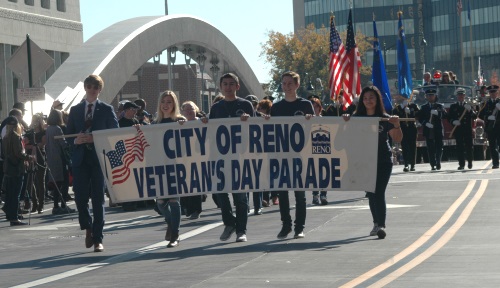 Photo © Stan White