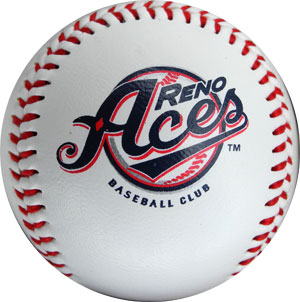 The Reno Aces start the 2023 season with their home opener at Greater Nevada Field on Friday, March 31. The game is against the Las Vegas Aviators and will be followed by two more, wrapping up the series on Sunday, April 2.
Aces action continues at home with a second homestand vs. the Sacramento River Cats, from April 11 through 16. Reno Aces individual game tickets are available online.
If you can't make it to these first games, check out the 2023 Reno Aces game schedule for the rest of this season's games, which play into September.
"Ghost Army: The Combat Con Artists of World War II" is the name of an unusual exhibit you can enjoy at the Nevada Museum of Art through July 23, 2023.
The exhibit presents the unique story of more than 1,100 men who deceived, sketched, and painted across Europe to manipulate Hitler's armies during World War II. The 23rd Headquarters Special Troops, known as the "Ghost Army," was the first mobile, multimedia, tactical deception unit in US Army history.
The exhibition brings together archival photography, historical artifacts, uniforms, sketches, and life-sized recreations of inflatable military equipment used during combat. While the exhibition is on view, the Museum offers free admission to active military members, their families, and veterans thanks to support from the E. L. Wiegand Foundation.
Learn more about the current exhibits, activities, and classes by following the links from my "Enjoy the Nevada Museum of Art in Reno" article. For more information, call the NMA at (775) 329-3333.
Spring break 2023 at the Washoe County School District is from March 20 through March 31. The kids will be out of school for two weeks with weekends at each end. Now is the time to sign up for fun and productive activities to fill spring break time.
Numerous spring break camps will be open for in-person activities, including Vacation Station at the City of Reno, Spring Break at the Nevada Museum of Art, Spring Break 2023 Camp Discovery at The Discovery, Spring Break Kidz Kamp with Sparks Parks and Rec, Spring Kid Craft from The Holland Project and several more. There are actually quite a few from which to choose. Check these out soon – many are popular and tend to fill up fast.