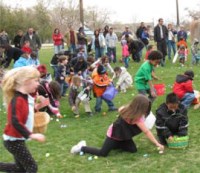 Easter Sunday in 2021 is on April 4. After virtually all Easter egg hunts being canceled in 2020, some are back on the calendar. Note that the times it's announced whether to hunt or not to hunt varies, so check back at "Easter Egg Hunts in Reno and Sparks" periodically to see if any hunts or other activities have been added. If you are still not quite comfortable participating in one of the staged hunts, you can always hold a hunt with kids from your own family and circle of friends. Enjoy and stay safe.
Easter Sunday Brunch / Dining – Some really nice Easter Sunday dining is available in the Reno / Sparks area on April 4, making for an enjoyable way to top off all that Easter egg hunting and candy eating. Some of the casinos will be serving Easter meals. Many of these will be open during brunch hours, from morning through the afternoon. Some others, both in casinos and at independent restaurants, will be serving into the evening for a dinner meal. Go to "Easter Dining in Reno and Sparks" to see who is serving and where.
Things are going to be decidedly subdued on this New Year's Eve as we bring in 2021.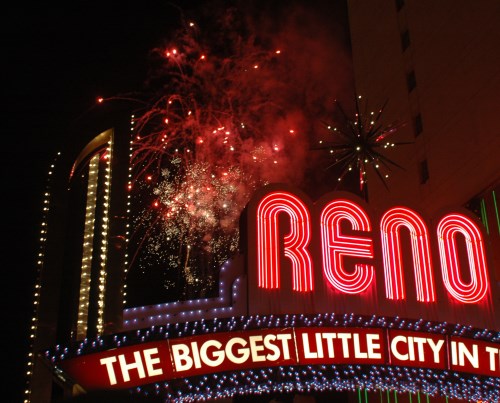 Happy New Year! Photo © Stan White
Most all of the parties and fireworks associated with a traditional New Year's Eve around the Reno region have been canceled due to the virus. However, a few local casinos are having celebrations to welcome 2021. Everyone will be happy to see 2020 in the rear view mirror.
One thing you can do on New Year's Eve is eat out, with several dining choices available. Learn where the eating is good at "New Year's Eve Dining Around Reno and Sparks."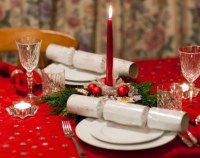 Take a break this Christmas and let someone else prepare that big holiday meal. Enjoy some time with family and friends by going out to enjoy Christmas Day dining at one of our local restaurants or casinos.
Many hotel casinos in the Reno / Sparks area are offering big Christmas dinner menus on Christmas Day. Serving times span several hours, giving you plenty of time to dine and visit. Be sure to plan ahead – most places require reservations and COVID-19 protocols will be in place. Get the details from "Christmas Day Dining in Reno and Sparks."